Try this mix of favourite local events, adventures, activities and patio experiences from Britannia Beach to Squamish and Whistler. The Sea to Sky corridor is bursting with everything you need to make the most out of the last weeks of summer!
Britannia Mine Museum
Explore the mine and its fascinating history and experience the award-winning, multi-sensory attraction, BOOM!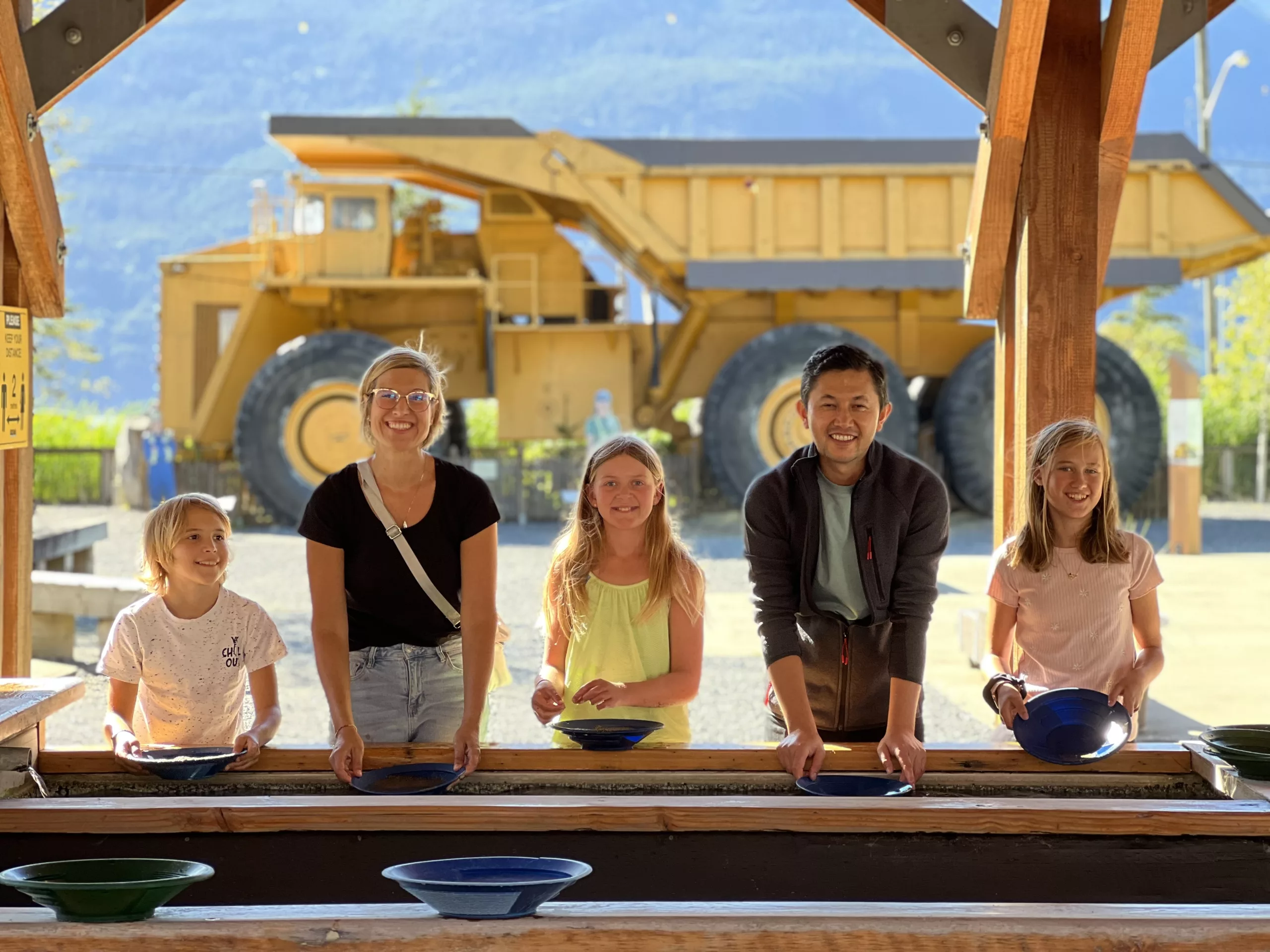 Dialed In Cycling
Dialed in Cycling offers guides, lessons and rentals to help you have the most fun on two wheels!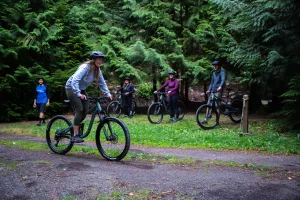 Free Bird Table & Oyster Bar
Combining the spirit of Southern food with the heart of the West Coast. Open for breakfast, lunch and dinner with a giant patio. Enjoy Buck-A-Shuck oysters during Happy Hour 3pm to 6pm daily.
Rope Runner Aerial Park
Push your limits on this aerial ropes course. With 50 elements of varying difficulties with no set course so guests can then explore the park at their own pace and comfort level. Double up and try Squamish Axe Throwing while you're there!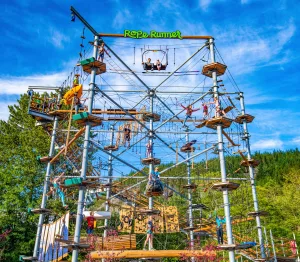 Railway Museum Of BC
Visit the Roundhouse to see the historic Royal Hudson #2860 and other vintage locomotives and artifacts. Walk around the grounds and ride the BC-21 Budd Car, mini-rail and track speeder.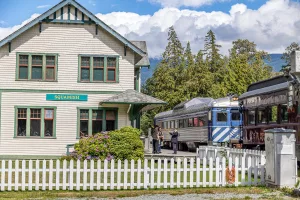 Saha Eatery
You choose from 2 patios to enjoy the contemporary Middle Eastern dishes. Check out the work of local artists on the wall inside. A local favourite and voted Squamish's Best Vegetarian Restaurant.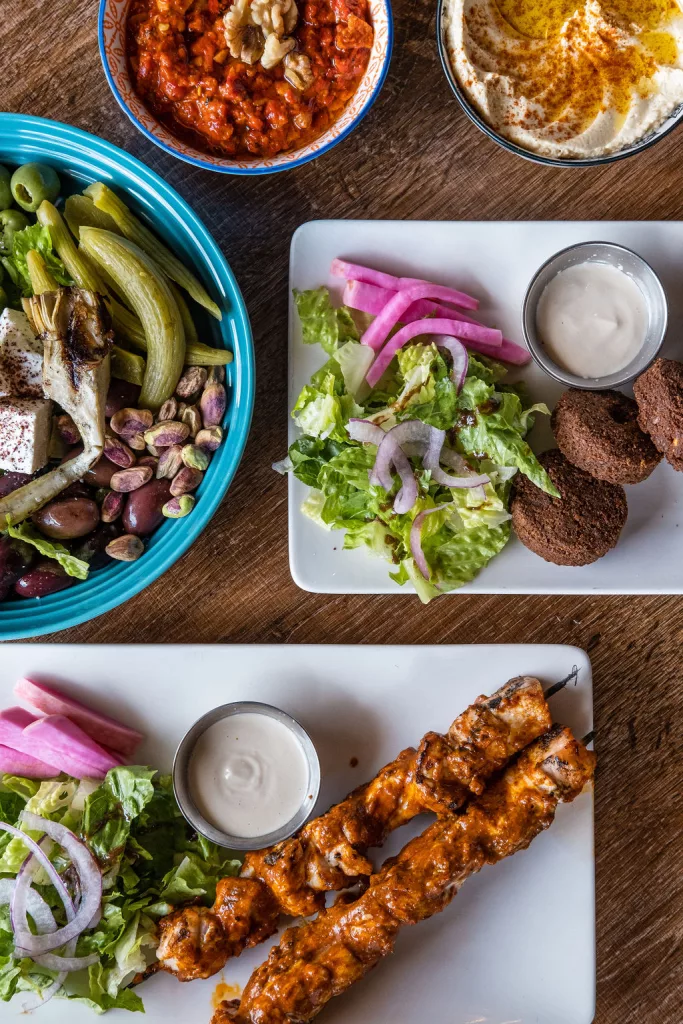 Scandinave Spa Whistler
Experience a relaxing adventure in wellness through hot, cold, and relaxation installations in one of Whistler's most spectacular locations. Book ahead with the option to enhance your journey with massage therapy.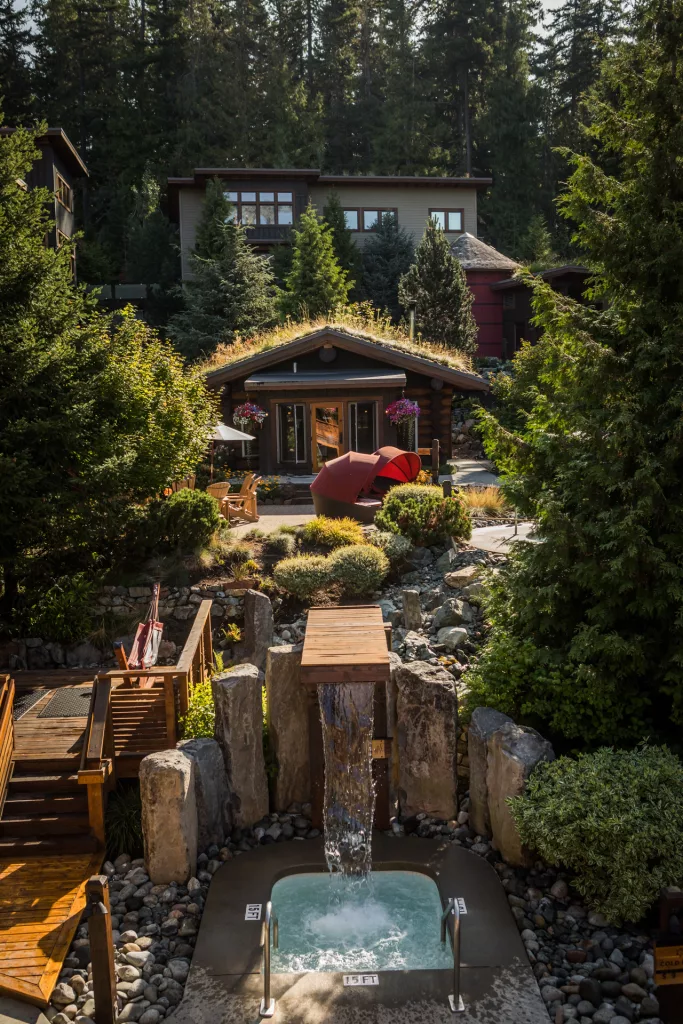 Squamish Arts Festival
Offering two weeks of workshops, performances, live art and community events. Enjoy shows at Junction Park and the Squamish Oceanfront. On August 7th to 19th.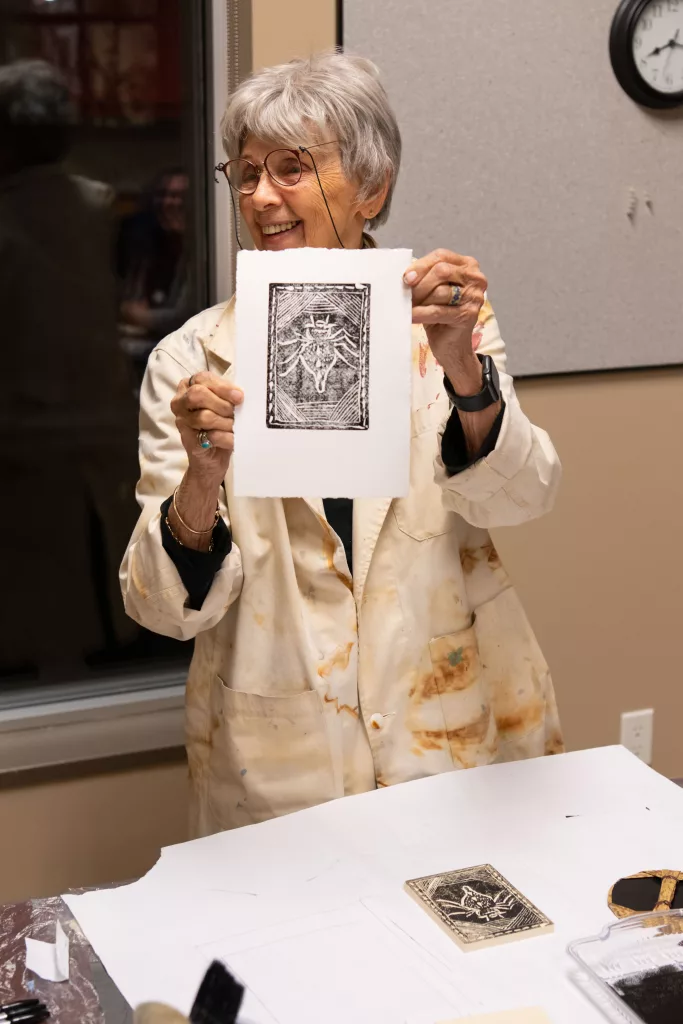 Squamish Axe Throwing
Grab an axe and channel your inner Lumberjack at Squamish's newest attraction.
Located right next to Rope Runner Aerial Park.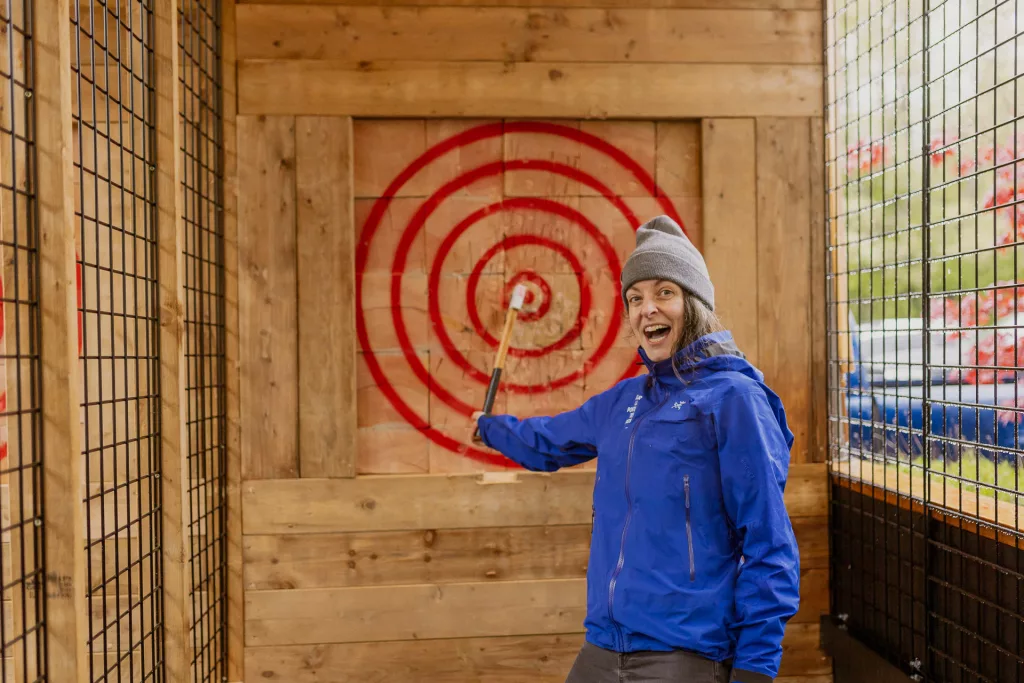 Squamish Days Loggers Sports Festival
This popular local event is not to be missed. World-class logger's sports shows as well as bed races, pancake breakfast, the parade and more. On August 3rd – August 6th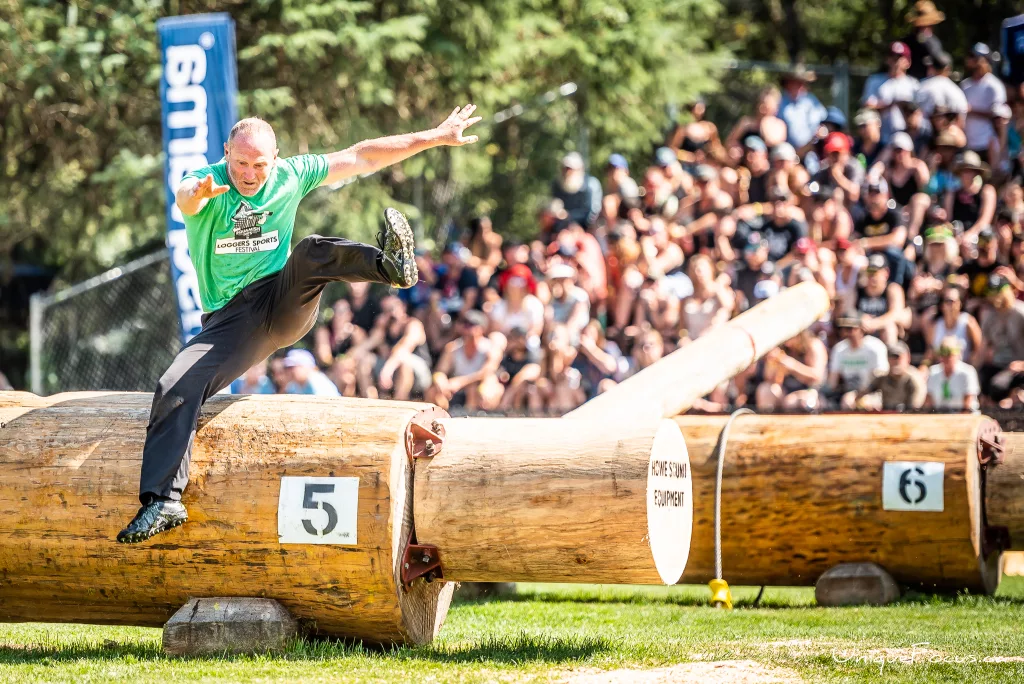 Squamish Farmers Market
Over 50 vendors, local musicians, kids crafts and community tables every Saturday from 10am to 3pm. Right in the heart of downtown Squamish.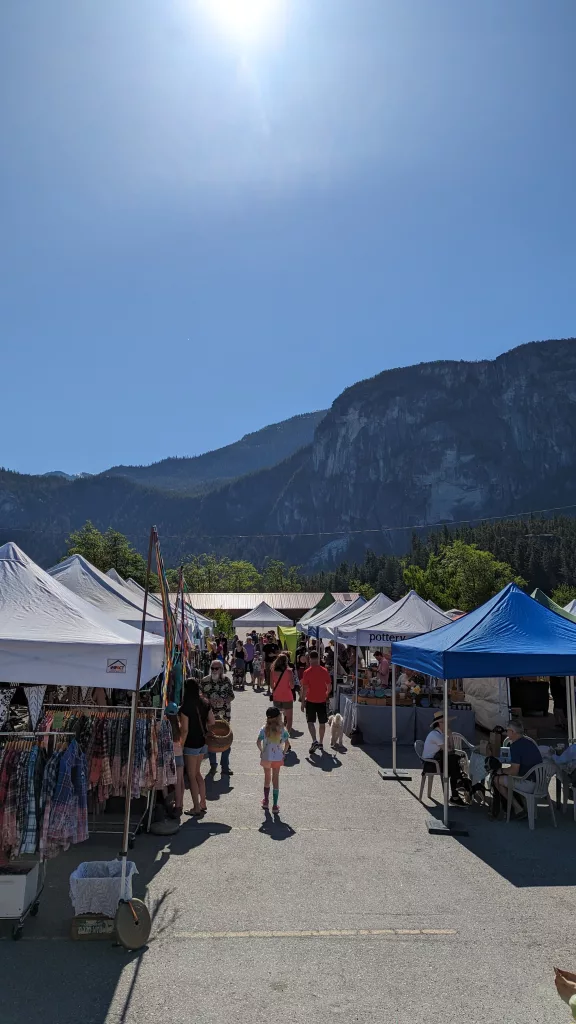 Squamish Lil'wat Cultural Centre
Guided museum tour experiences and cultural exhibits on the Squamish & Lil'wat Nation.
Visit Whistler's largest FIrst Nations Gift Shop. Try the unique menu items at the Indigenous-inspired café. Open Tue-Sun 10am to 5pm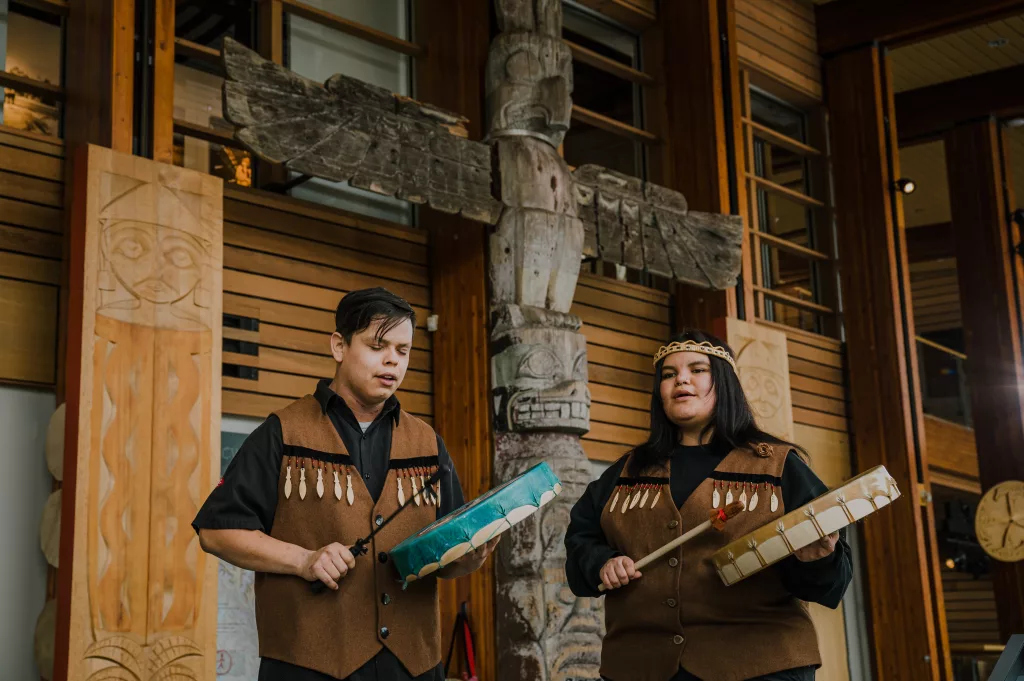 Squamish Sailing Ventures
Book a Sailing Tour In Canada's Outdoor Adventure Capital. Sailing Lessons are offered at this International Yacht Training (IYT) accredited sailing school. Welcoming new sailors, boat owners and those who dream of chartering abroad in exotic locations.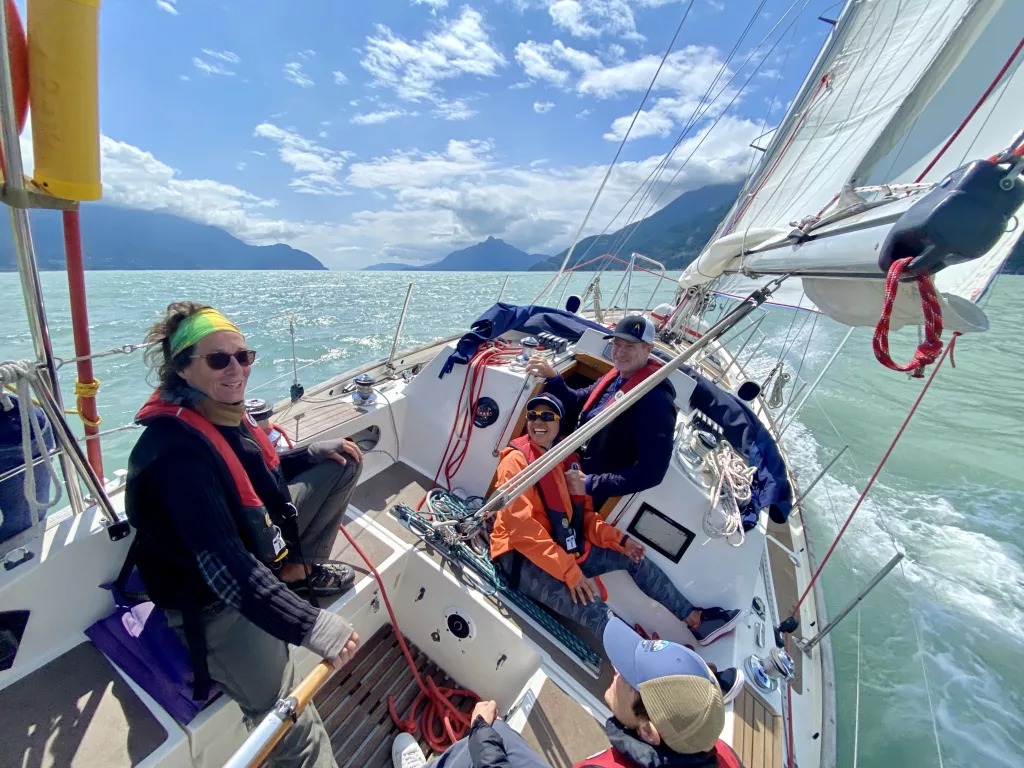 Step Out!
Squamish's provider of education and events for social and communication development. Through art teachings, an environment is created where all people can feel safe to express themselves, connecting them with their community.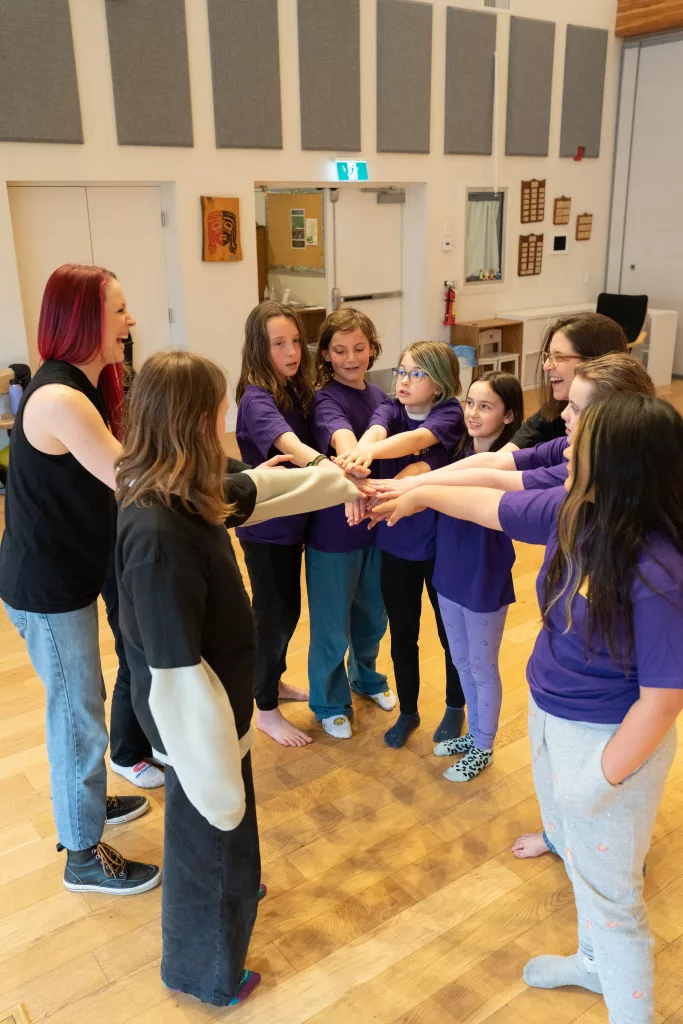 Wine And Brew
Squamish's on-premise wine-making facility so you can make, bottle and label your own wine and save. Plan ahead and craft the wine for your special occasion with 4, 6 and 8 week wine options available. 
Want to learn more OR become a part of our guide? Send us a message!