Looking for a place to go with a HUGE selection of Local Craft Beer,  BC local wines and BC crafted spirits?  Let us introduce you to Cork & Craft Taphouse – they have everything your heart desires!
When you visit Cork & Craft Taphouse, you give yourself the "one stop shop" experience – Craft Breweries that reach from Vancouver, to the Island, and all the way up the Sea to Sky.
"We want to really represent the community as a whole and put out a product that they feel comfortable with in an atmosphere where they enjoy."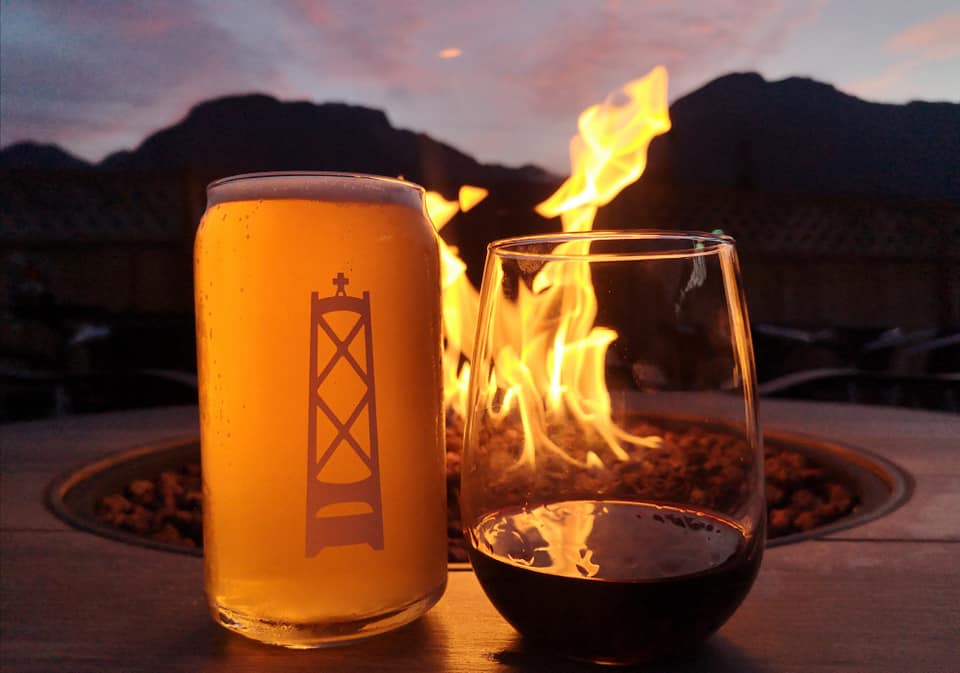 Food & Drink
From Okanagan wines to Squamish meats (and everything in between), Cork & Craft Taphouse brings in the best-of-the-best to fill your bellies and hearts.
For our craft beer lovers, there are over 20 on tap alone – not to mention the uncountable number of tallboys waiting behind the bar! When choosing their beer selection, they went with the local approach – how can you say no to the incredible breweries that line the Sea to Sky?!
Their wine and spirits list is no different – local, local, local! With wine on tap (yes, you read that correctly) and their in-house infused spirits, you are bound to find the perfect pairing for your food and night out while supporting incredible businesses that are home to B.C.
Moving on to the food menu, you can expect to find a wide arrange of delicious plates and sharing options that are made fresh from scratch in-house. With a few heavy hitters supplying their shelves such as Two Rivers, Sunflower Bakery, 2 Chill Gelato and Lucas Teas, you can feel good about satisfying your taste buds.
Their goal? To clear more clean plates than anywhere else!

From Scratch to Craft
When the opportunity arose, owners Glen and Cami, along with the GM Jamie, put their heads together and decided to jump in with both feet and bring their vision to life. They wanted to make this fantastic location come back better than ever in hopes that the locals of Squamish will come and enjoy what we have to offer.  So far it has been a great ride – and based on the  feedback, the customers are (very) happy!
Cork & Craft Taphouse covers it all from family friendly, with a great kids menu, to a more sophisticated crowd, and everything in between.  The food is fantastic, the beer is cold, and the cocktail and wine list will not disappoint.  Come and see for yourself because Cork & Craft Taphouse is the NEW HOTSPOT in Squamish!
"We're here and we want to give Squamish what it needs."