As we start the New Year, many of us have set intentions and goals – and sometimes all it takes is a little organization to get it started.
Before we get into a couple of systems that may be aligned with your New Year's resolutions (and can easily be set up in any home), let's introduce the organization guru, Ashley McLean.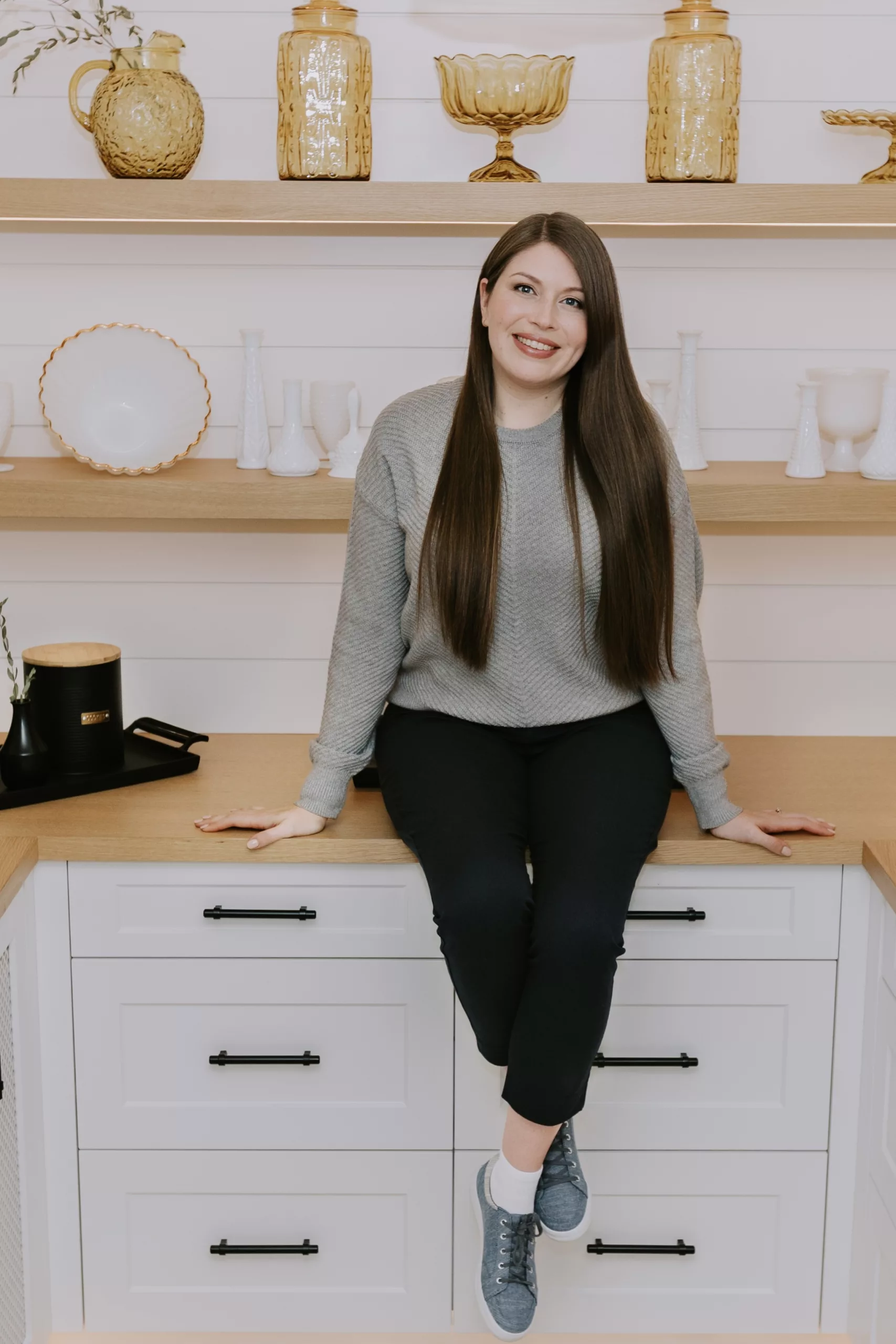 Meet Ashley.
Having always been organized, passionate, community as well as sustainability driven, Ashley genuinely wanted to combine all of these traits to build a local business that she was proud of and that would provide an intentional lifestyle for others as well as herself.
Fast forward to today, Ashley has gained countless hours of hands-on experience and knowledge with a fundamental goal to provide guidance and motivation while setting intentions of a more simplified and manageable home with clients together.
We had the opportunity to speak with Ashley, and she provided us with some insight into her organized world:
In one word, what do you offer your clients? Organization!
Who is your ideal customer? People in need of an extra hand in their homes, specifically organization and relocation (downsizing, packing/unpacking, staging).
How do you want your clients to feel after working with you? Like a weight has been lifted off of their shoulders, leaving them more time to focus on what matters most.
–
The moment you've all been waiting for; simple systems to stay on top of organization:
Closet Bins: Love shopping but don't want an overwhelming closet? Add a "Donation & Consignment" bin for items that you don't want anymore, and a "Time Will Tell" bin for items that you're not sure you want to keep, but aren't ready to get rid of yet. When the bins are full, it's time to declutter!
Gym Cart: Like to workout at home but don't have a lot of space? A gym cart is a great size for a minimal amount of bands and weights. It can also be moved easily to and from a bedroom, living room or hall closet as needed. Once its set up, all you need is a variety of YouTube videos and you are ready to go!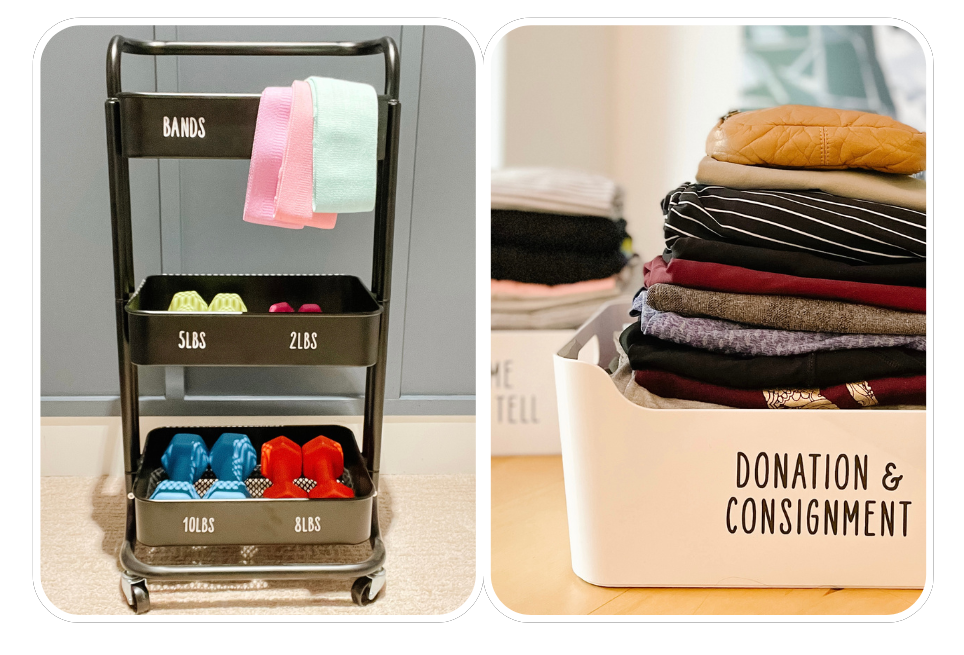 The above two systems can work in other areas of your home as well, a donation bin in a child's room or an art cart to pull out to the kitchen island while mom is making dinner.
Follow Ashley @home.steps to find behind the scenes, before + afters as well as more tips for DIY organization!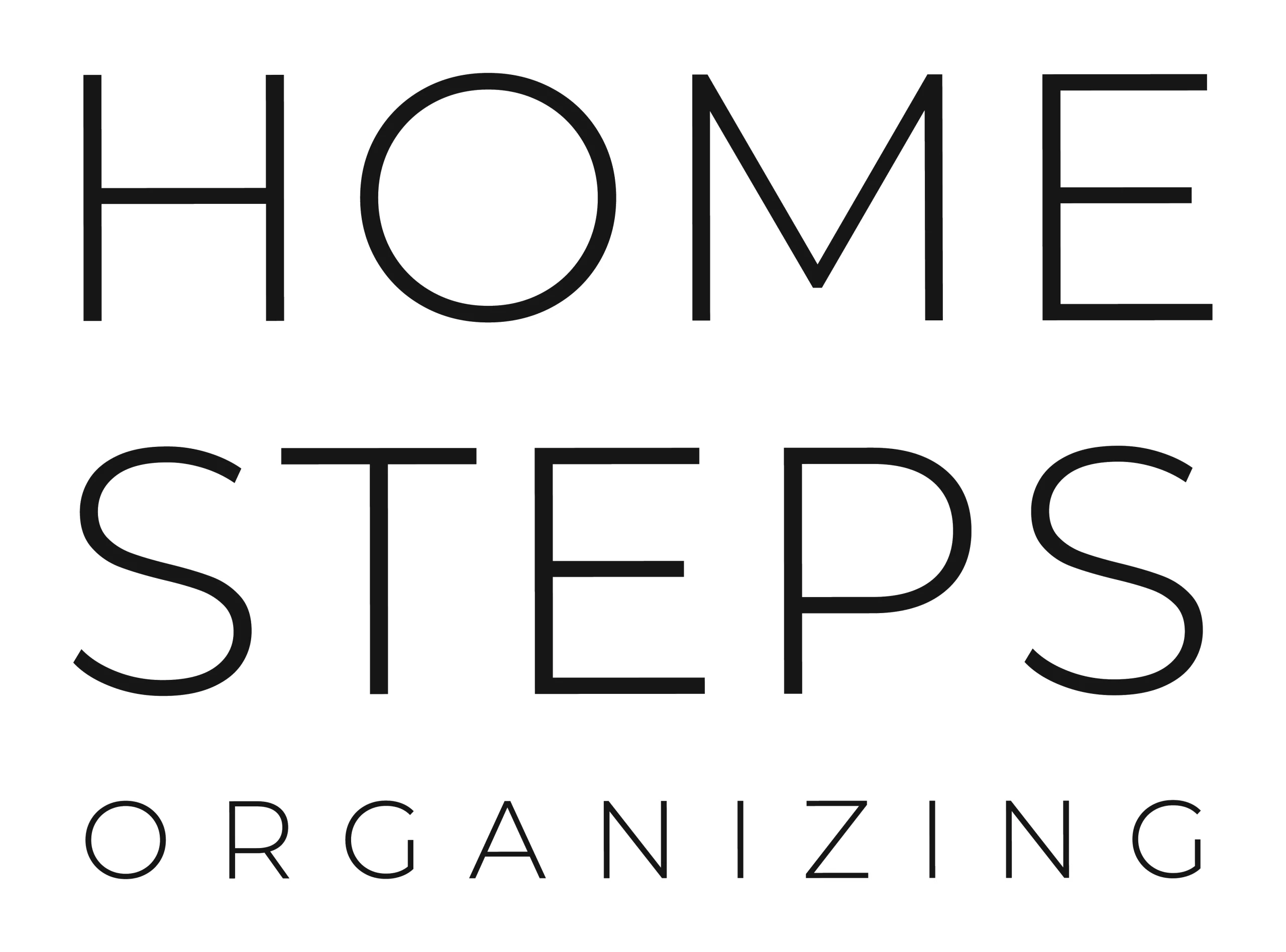 Looking to be featured? Reach out to Shannon here!