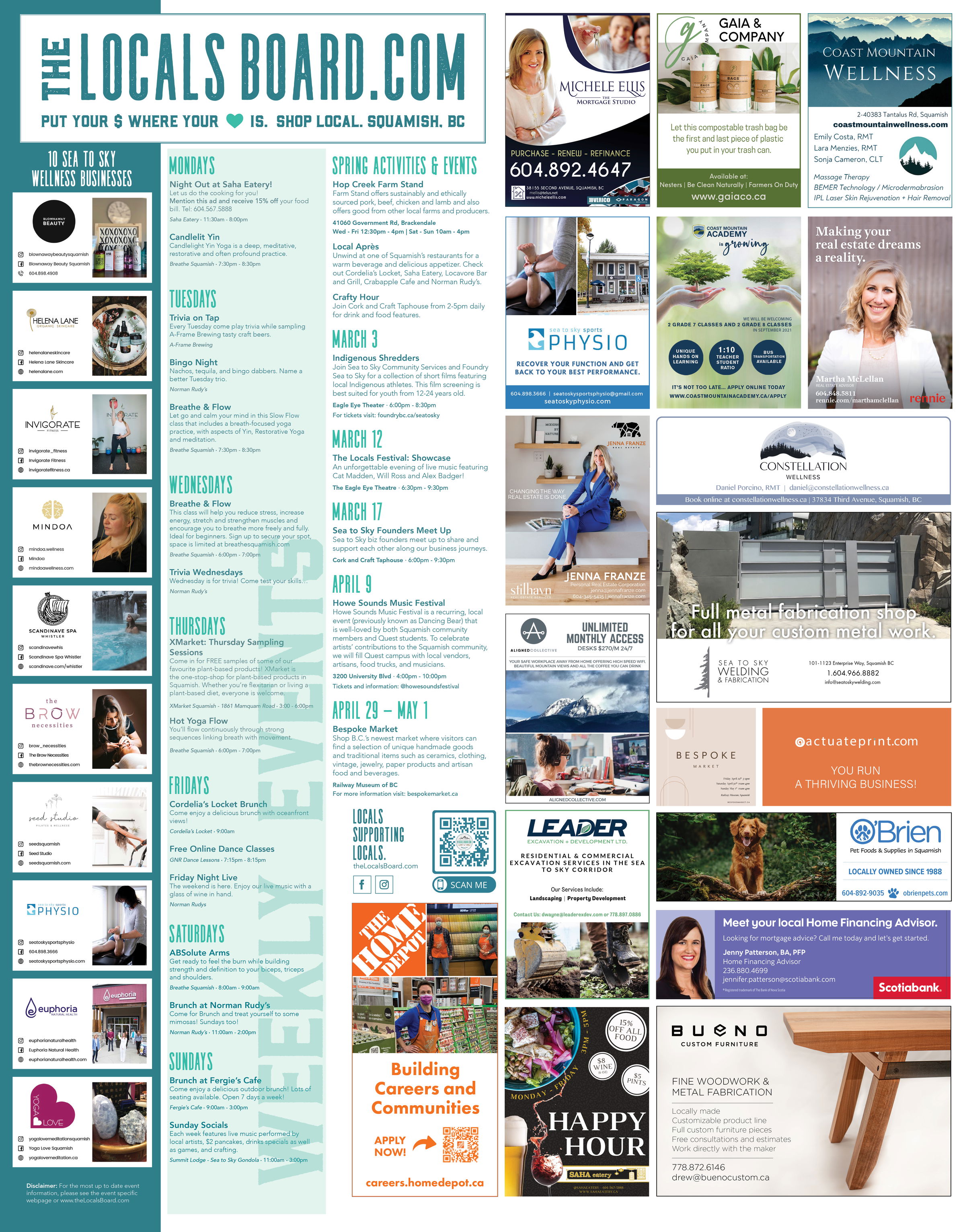 Stay on top of (local) mind this spring!
Our March and April Local's Poster Board focuses on incredible local businesses that are owned and operated within Squamish, including our top-10 wellness businesses. From organic skincare to mindful yoga (and everything in between), you are sure to find the products and services your body and mind crave!
Looking to advertise with us? Click here for more information!