Looking for some fun ideas for June and July? We got you!
Start by checking out our 11 things to do this Summer in Squamish and our event page is constantly being updated with what's happening around town, so make sure to stay in the loop.
Our mission is to offer affordable, accessible, and easy-to-implement marketing solutions for businesses and entrepreneurs local to the Squamish community. Enjoy our most recent board and thank you for following our ethos of supporting local businesses. If you want to be featured in our events section please make sure to add it online here.
#LocalsSupportingLocals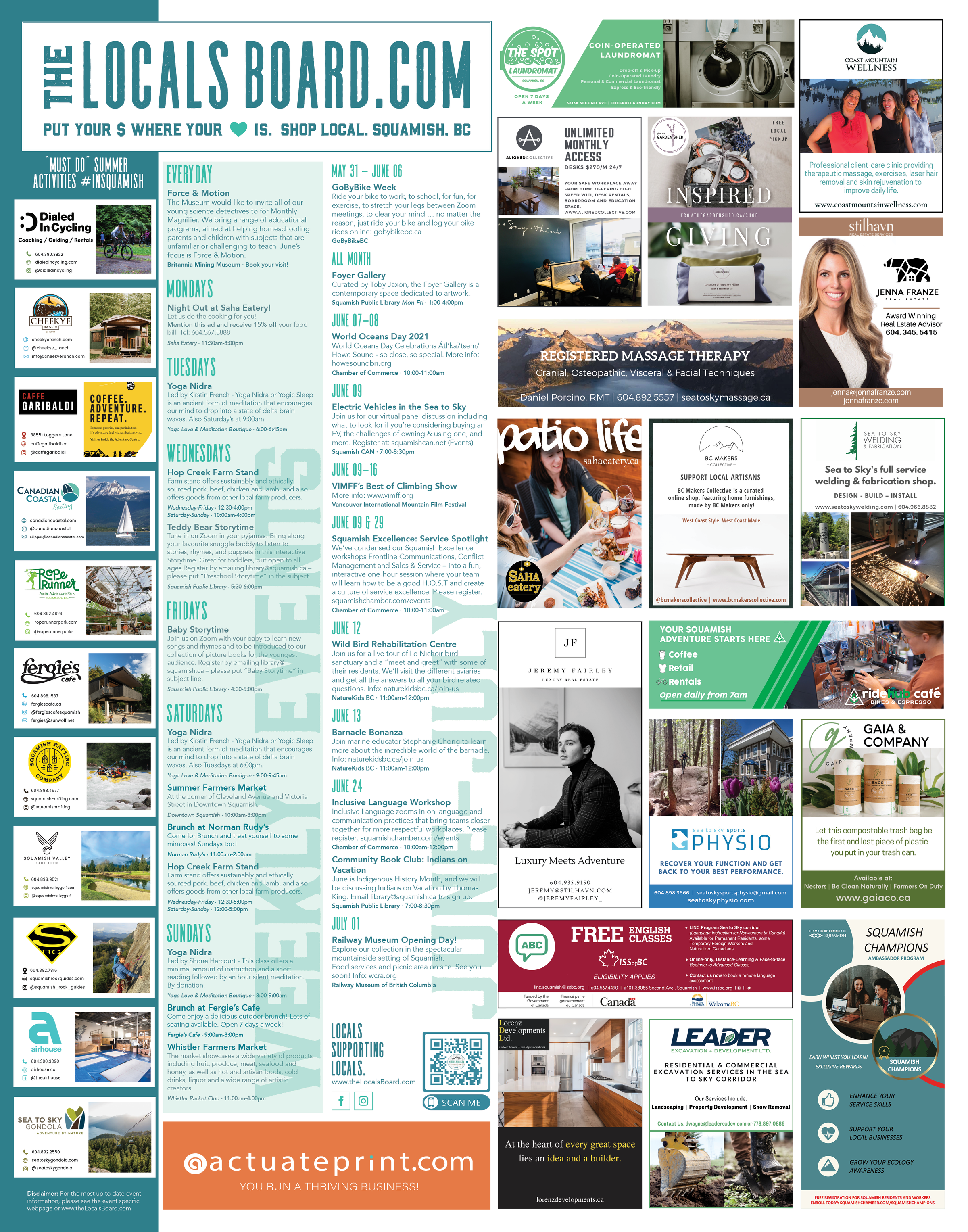 For more information on the Locals Board, click here.